Welcome to your new Pentanet connection. You've made a great decision by joining Perth's own superfast internet. Go you!
Because each service type uses different methods to connect, the setup instructions vary from service type to service type. Be sure to check out the instructions for your specific service type below:
Pentanet Fixed Wireless service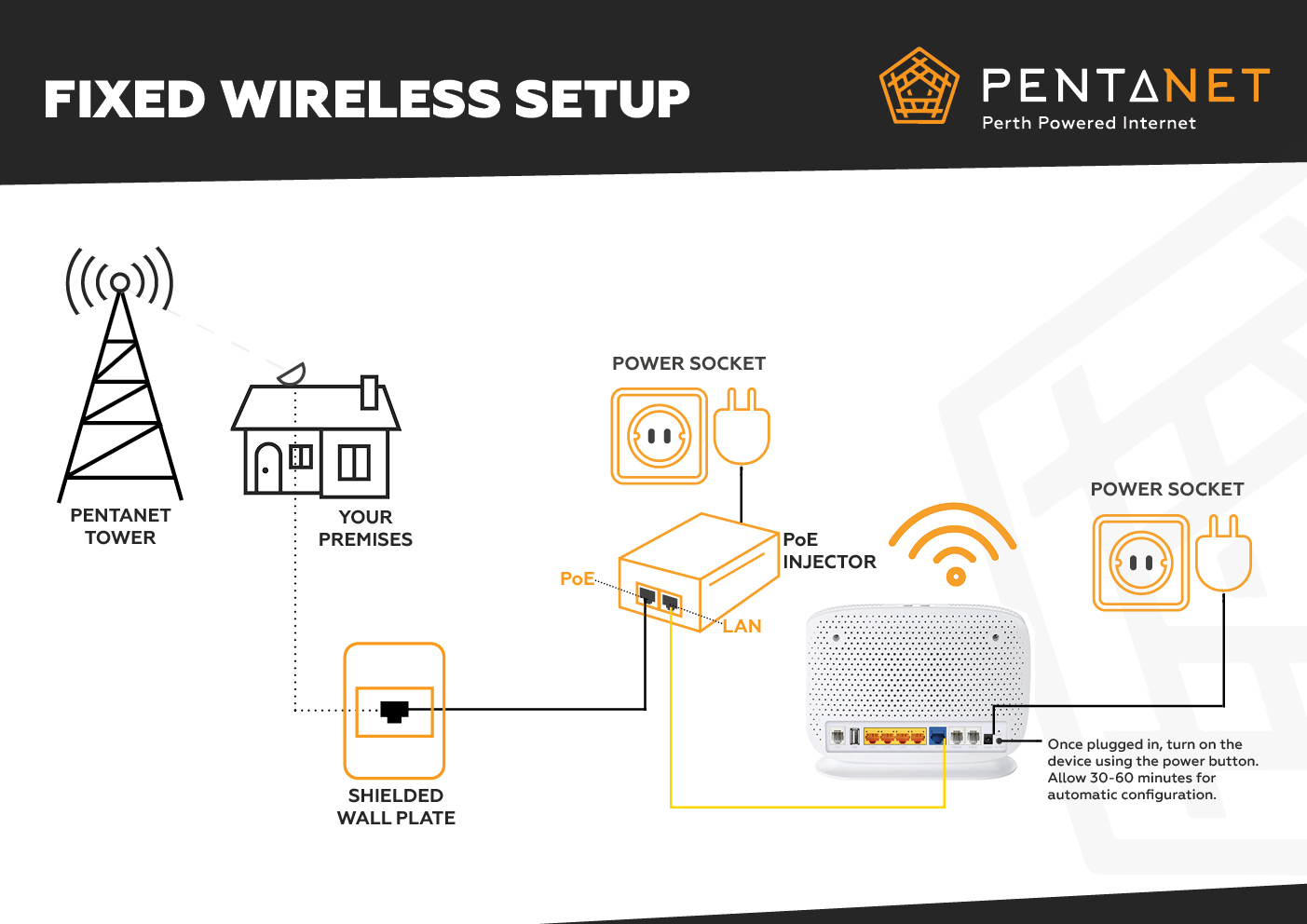 nbn™ Fibre to the Premises (FTTP)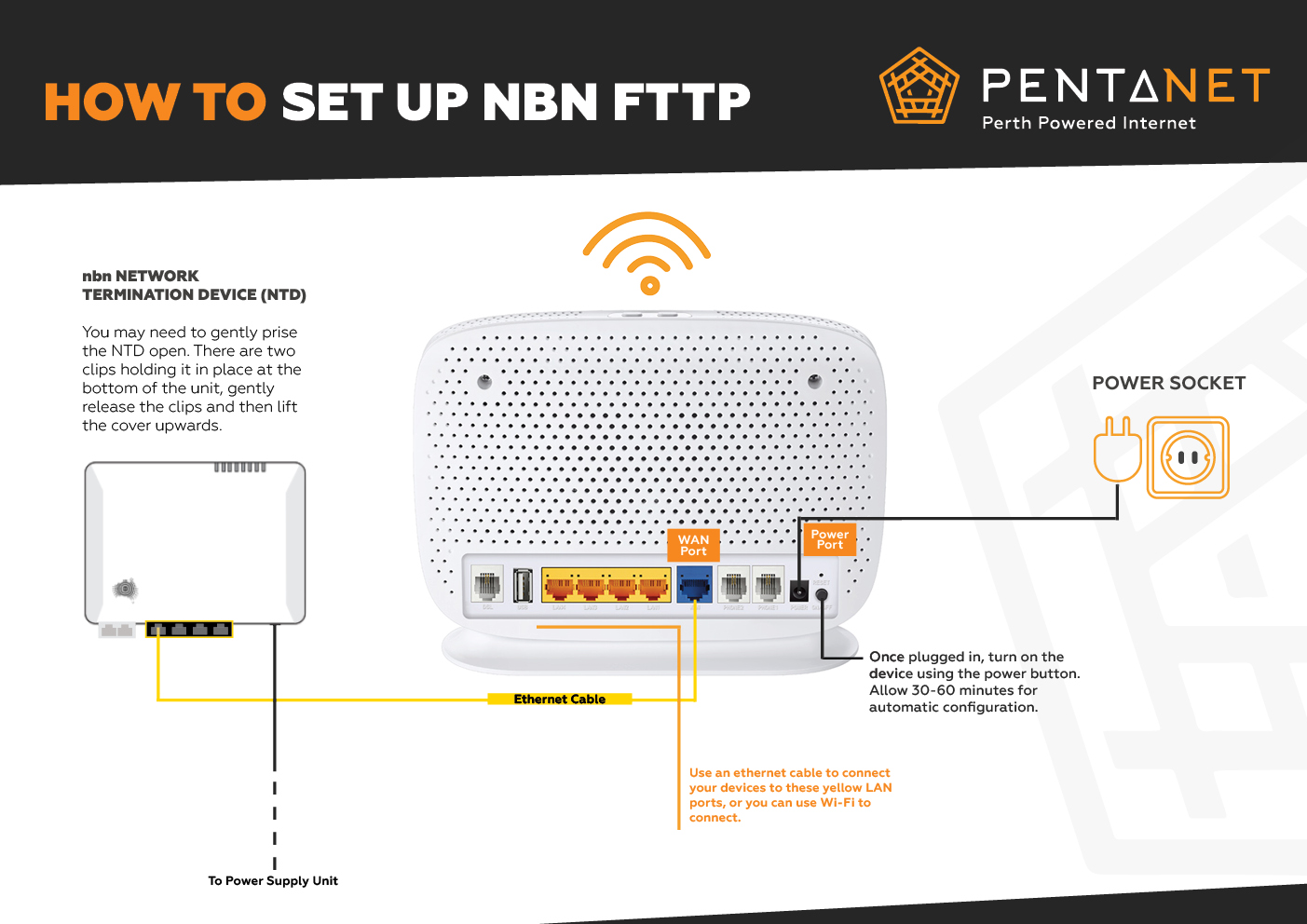 nbn™ Fibre to the Curb (FTTC)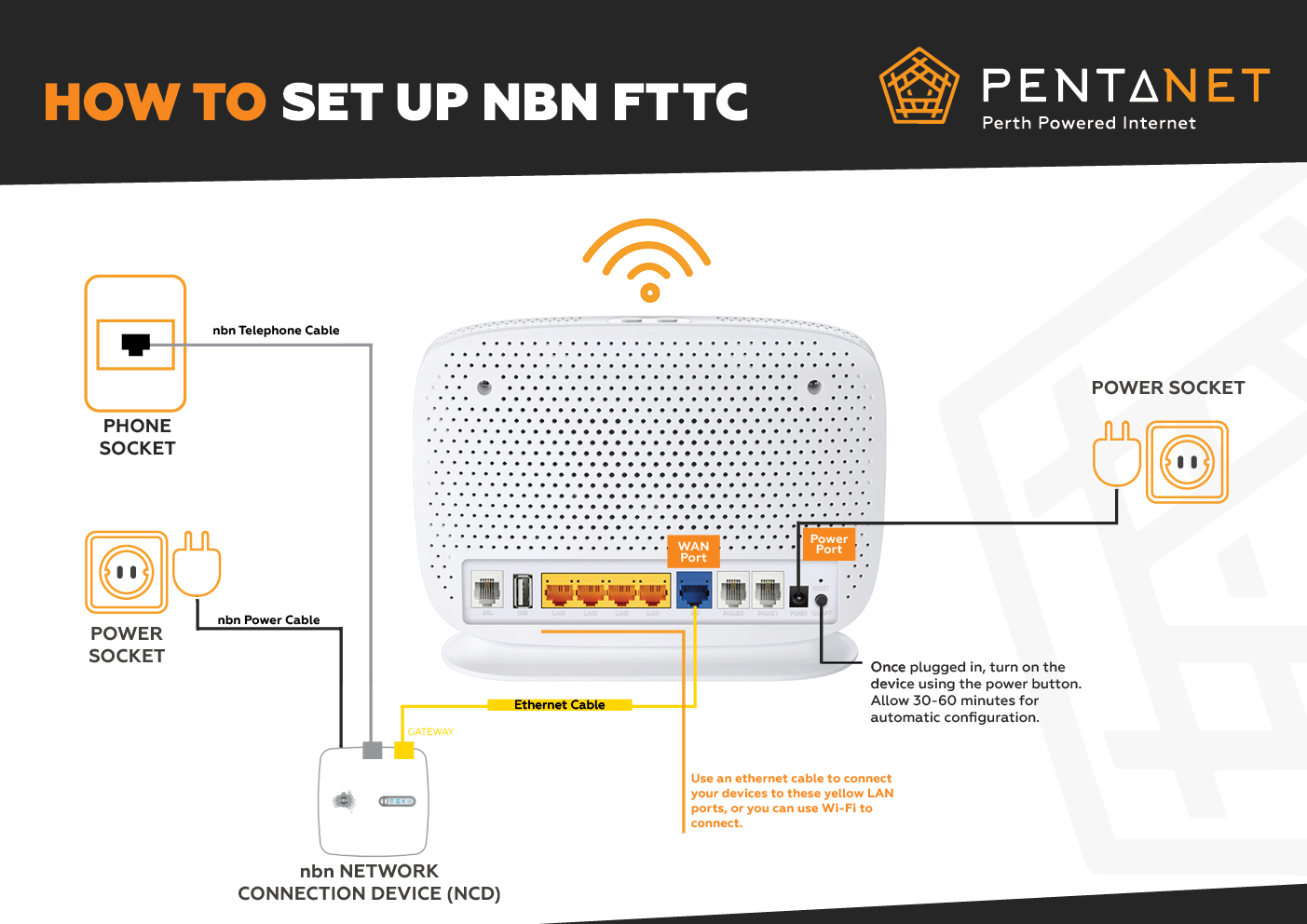 nbn™ Hybrid Fibre Coaxial (HFC)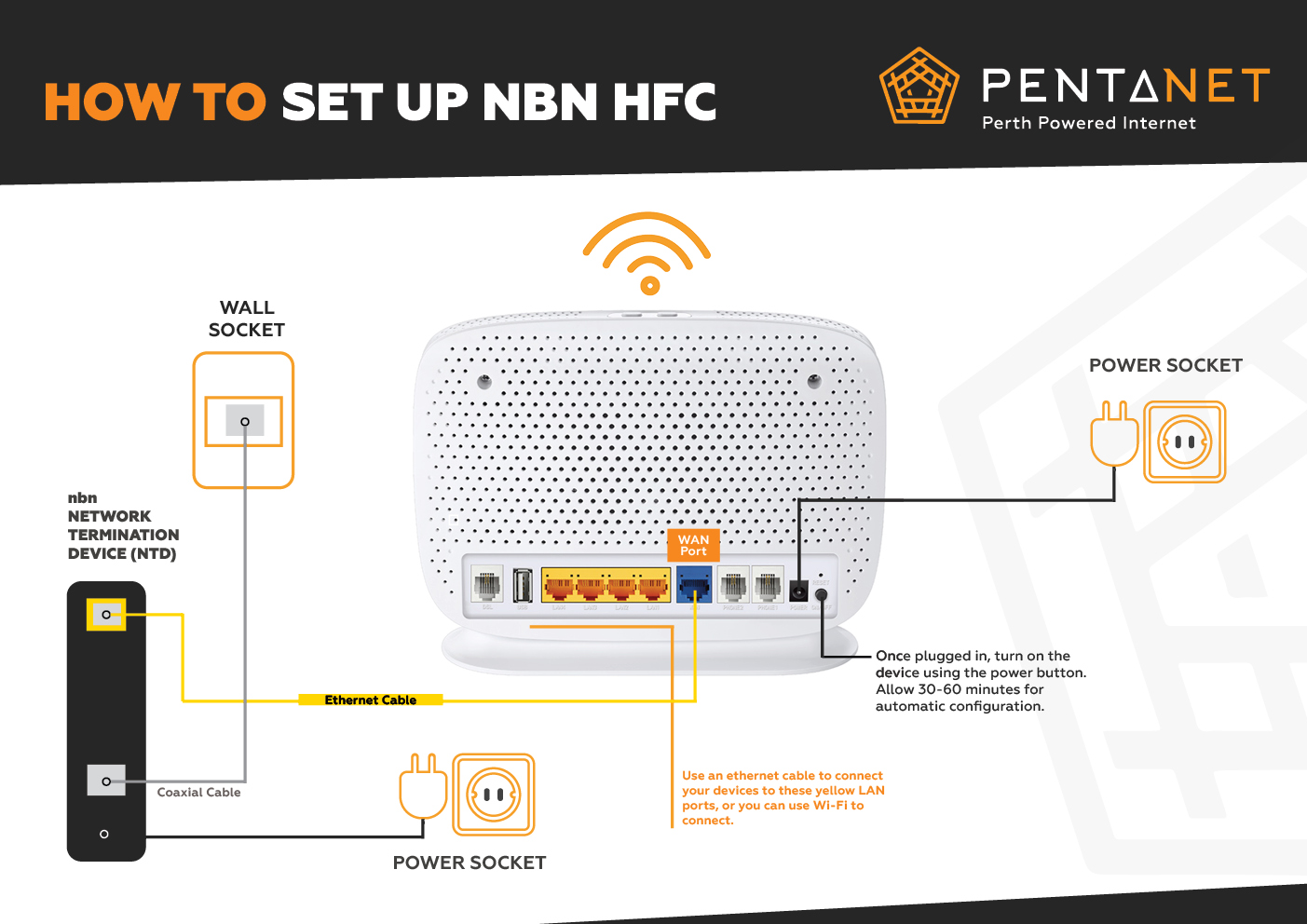 nbn™ Fibre to the Node/Basement (FTTN/B)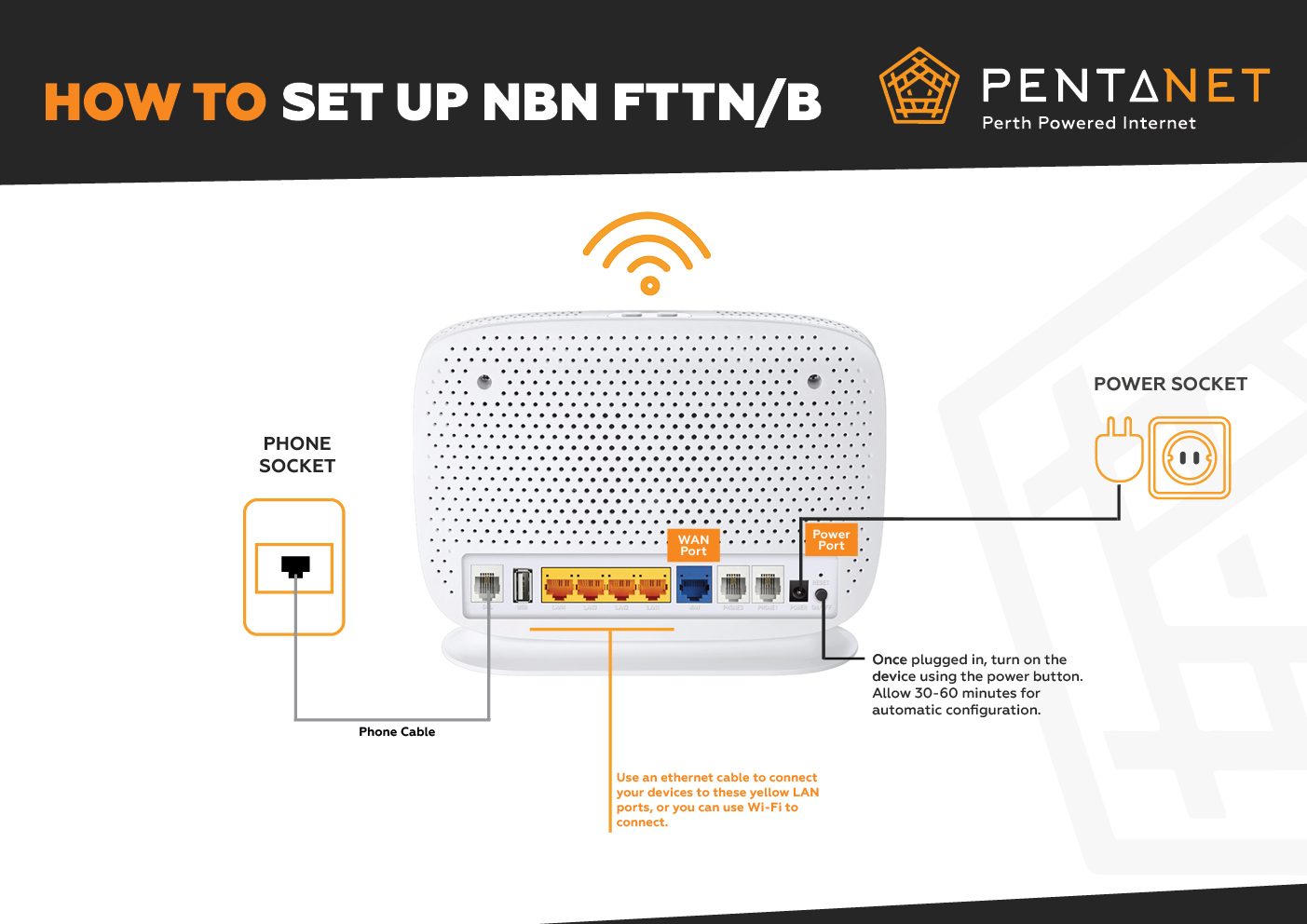 Looking for your Wi-Fi details?
Your TP-Link VR1600v's Wi-Fi has been pre-configured so you're ready to connect. The Wi-Fi network name (SSID) and password can be found printed on a sticker on the base of the unit.
The unit has 2 Wi-Fi networks which broadcast on different frequencies - 2.4GHz and 5GHz - the password is the same for both.
5GHz can reach faster speeds, but don't penetrate walls well. 2.4GHz travels farther, but often won't be as fast. We recommend using the 5GHz network when you're nearby the unit, or the 2.4GHz if you're further away.
You can also learn How can I change my Wi-Fi network name (SSID) and password?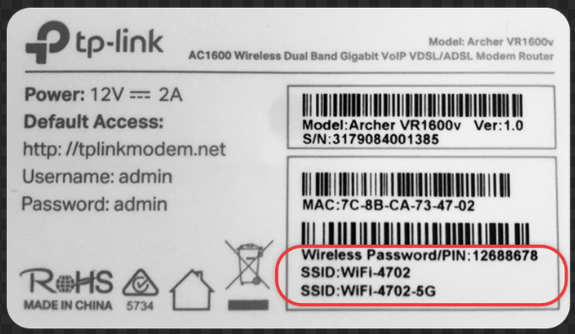 Need More Help?
If you've tried the steps above, following the instructions in your welcome email, and are still running into difficulty, please email support@pentanet.com.au or call 9466 2670 during business hours. You can also get in touch via live chat on our website.