Configuring a Ubiquiti UniFi Security Gateway (USG) or Dream Machine to accept IPv6 on the Pentanet network is quick and easy. Here's how:


Before you begin
Your Ubiquiti UniFi Security Gateway or Dream Machine will need to be already configured and online.
Configuring in UniFi
To configure IPv6 on your Unifi USG, first open up the Networks menu, first select your WAN network, and then set the IPv6 connection type to 'DHCPv6' with the prefix delegation size 56.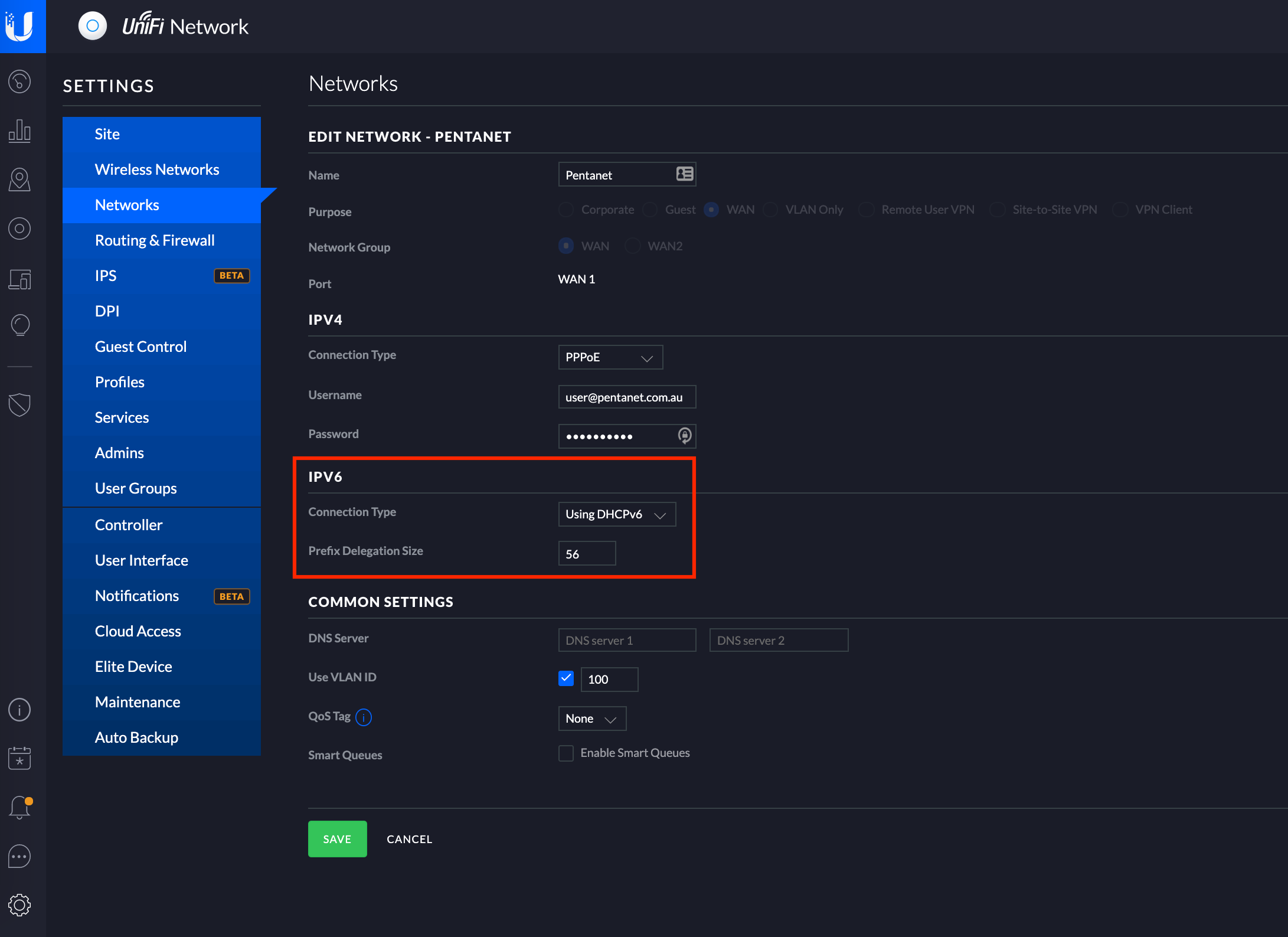 Now, back in your Networks menu, select your LAN network. Under IPv6 Network Configuration, select the 'Prefix Delegation' option and enter the prefix size 56, enabling IPv6 Router Advertisement as indicated.